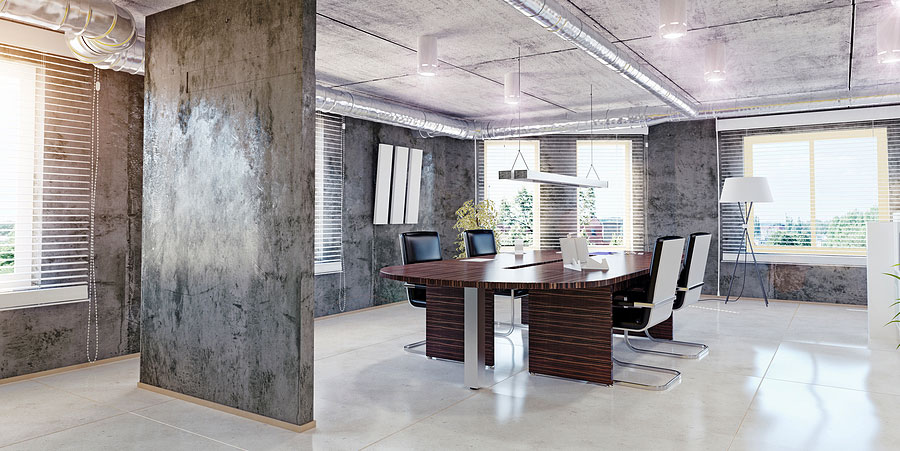 Architecture has progressed exponentially over the years. Though as styles and design interests shift, certain trends often come full circle, and what once was modern and new becomes retro and evocative. Modern architectural designs, for example, have clearly shifted over time but some instances of modern styles aren't exactly as new as they appear. Take the popular industrial chic look; once commonplace among workspaces and homes throughout the country, it slowly fell by the wayside as newer trends came about. Now, however, it seems as if the industrial chic design is making a massive comeback.
Industrial chic design is everywhere you look, even if you don't realize it. This rough, unfinished look incorporates former industrial spaces, exposed pipes, and open ductwork to evoke the industrial days of yore. During the Industrial Revolution, the trendiest of revolutions, architects perhaps weren't as focused on the visual aesthetics of each building rather than constructing them quickly enough to accommodate for the growing need of factory jobs in the United States.
Since building design was expedited, oval ducting was left uncovered, sheet metal work lay throughout rooms, and large windows remained drapeless. There are actually a few benefits of oval ducts for both commercial and residential use, too.
Over the years in the U.S., oval ducting heating and cooling systems have been installed in roughly 90% of newly constructed homes. Obviously they have practical purposes, but they are also used for interior industrial design trends to achieve a chic look.
For the unsung duct fabricators of the world, industrial chic is the best thing to happen to the industry since oval spiral ducts were invented. Homeowners certainly enjoy the look of their industrial chic designs, but one of the major boosts in popularity are among classy celebrations like weddings and dinner parties.
Industrial, factory-like buildings are great for special occasions because of the huge windows with excellent lighting, large open floor plans, and essentially blank canvases that can be customized in a variety of ways. This architectural style hasn't always been around and certainly hasn't always been popular, but for the time being, it's one of the trendiest designs out there.
If you want to learn more about oval ducting or check out some quality oval duct products, contact DC Duct and Sheet Metal today.
Have questions or want to check availability?
Contact us today!