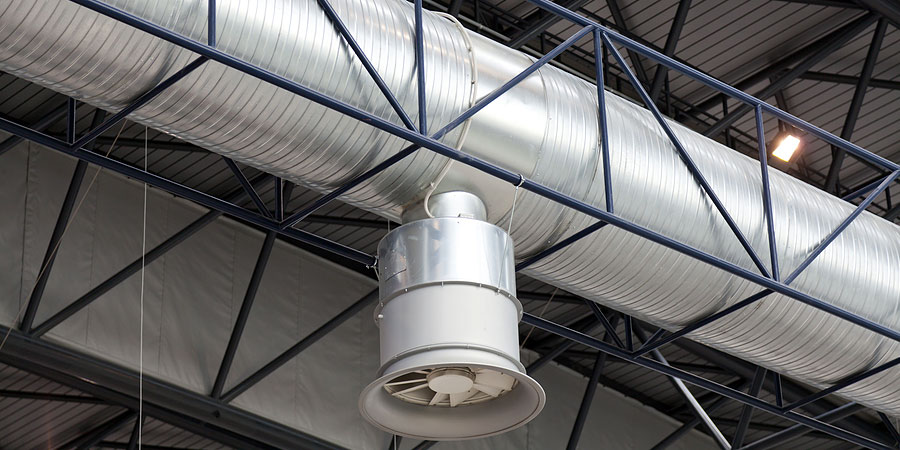 When installing a heating and cooling system, what style of duct do you choose? There are many kinds, with the two most common being rectangle and spiral duct.
Americans love their comforts. They don't want to be too warm or too cold, preferring to toe the line between the two as much as possible. That is why so many homes have some form of air conditioning or heating units, depending on where the individual or family lives.
It is estimated that in the United States, ducted heating and cooling systems are installed in around 90% of all new homes.
Most businesses also have some form of ducted heating and cooling system, designed to keep their employees comfortable while they work. A comfortable employee is less likely to be upset or distracted.
To determine what type of duct is superior, you need to look at their uses and installations.
A spiral duct is different from a rectangle duct when it comes to installation. You have to account for space to connect and install rectangle ducts, unlike with a spiral duct system. Spiral duct fittings are superior to rectangle ducts in this way.
Spiral duct also requires less labor to install, as a rectangle duct generally comes in shorter lengths. Rectangle ducts are restricted to four to six feet, while a spiral duct can go to 12. This means fewer parts and labor involved.
Another flaw of the rectangle duct system is leakage. The joints and connectors that litter a system can cause air pressure leakage and make the system less efficient. That wastes money, and when combined with the installation issues, just makes traditional rectangle duct systems not worth the labor, money, or time to install.
Double wall spiral ducts, or dual wall as they're also known are some of the best for insulation. Because of their design, they are virtually air-tight, which means no leakage of air pressure. Their design also includes a duct liner, which absorbs the noise emitted by the equipment. If leakage is a concern for you, a double wall spiral duct system would be your best bet.
When it comes to duct fabrication, especially with sheet metal fabricators, spiral and flat oval ducts are able to be fabricated at a longer length. This makes them easier to produce at lengths that are more usable for a business or home.
If you have any questions about spiral duct fabrication or would like to get a quote, feel free to contact us!
Have questions or want to check availability?
Contact us today!